I'm not messin' around with this Thursday Thrill stuff. Thrills are what this week's finds are all about! A retro romper, cherry red hair pins, and vintage espadrilles, oh my! Makes me sad to see summer end!
This early 1960's play romper is soooo fun! Shaped for curves and sass with a novelty apple print. Of course, not many of us have vibrant red bouffant hair, so I thought adding a few cherry colored vintage hair pins would be an adorable (and easy) way to accessorize. I just listed these little firecrackers last week!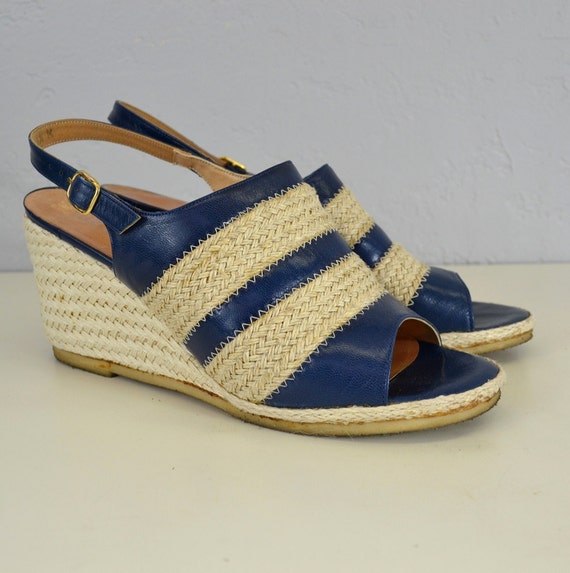 And what better way to show a pair of gams than a pair of wedge espadrilles. Slide on those 50's bamboo sunglasses, take a sip of your bottle of coke, and get ready to turn some heads!
Featured items:
-
Romper
-
Hair Pins
-
Sunglasses
-
Shoes