Personality: The Majestic Beauty
Places you'll find yourself: Standing firm, gracefully waving goodbye to your love as he sails away, already awaiting his return...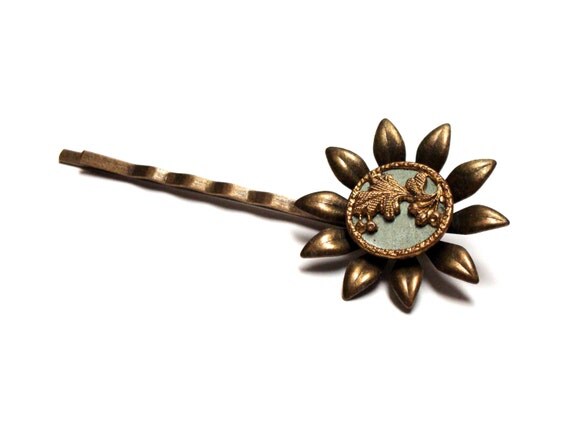 This bronze floral bobby pin is set with an antique Victorian picture button from the 1890's to the 1910's. The design is of an oak leaf with acorns in gold on a light green tinted background. The name "Adair" means "ford at the oaks".


Visit "Adair" and all my creations in
shop
by clicking
here
.
For those of you that enjoy Saturday Shop Talk, I've created a new blog just for that! This new blog is called
ChatterBlossom Shop Talk
and will be solely for introducing you to the new creations from my shop! Come on by for a visit if you like! :-)
Last Week's Saturday Shop Talk: