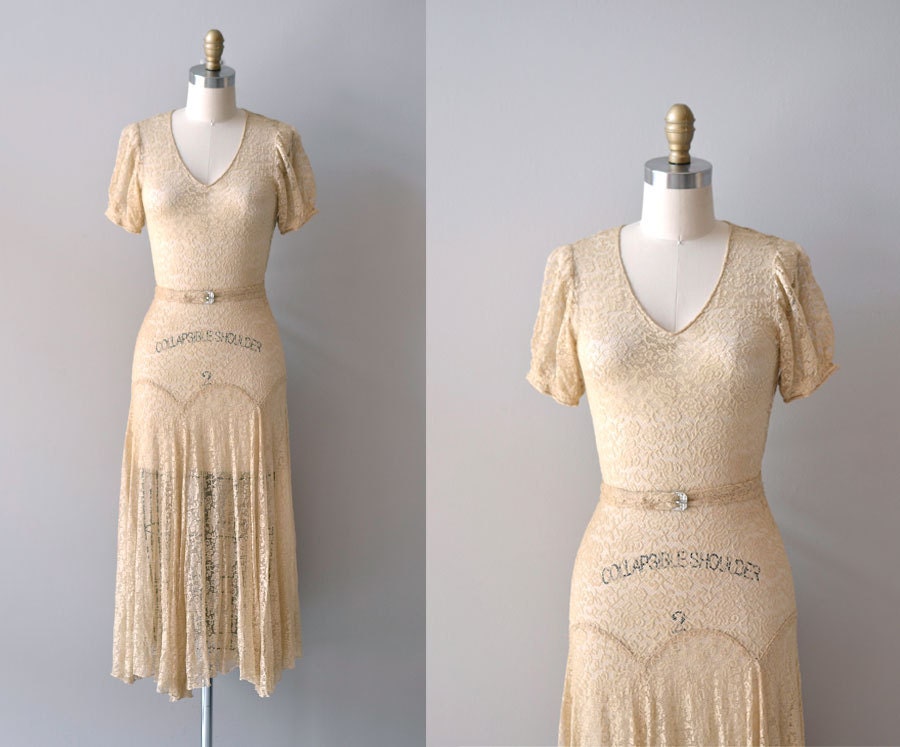 Today, I'm giving you some wedding bell thrills. Of course, you wouldn't have to wear this for a wedding. You could just as easily say, "Honey, I'm wearing this to the grocery store. Deal with it.". However, let's pretend you aren't as crazy as I am and go with the wedding theme. This dress (and the everlasting love for my husband, blah, blah, blah) would have me renewing my vows in a heartbeat.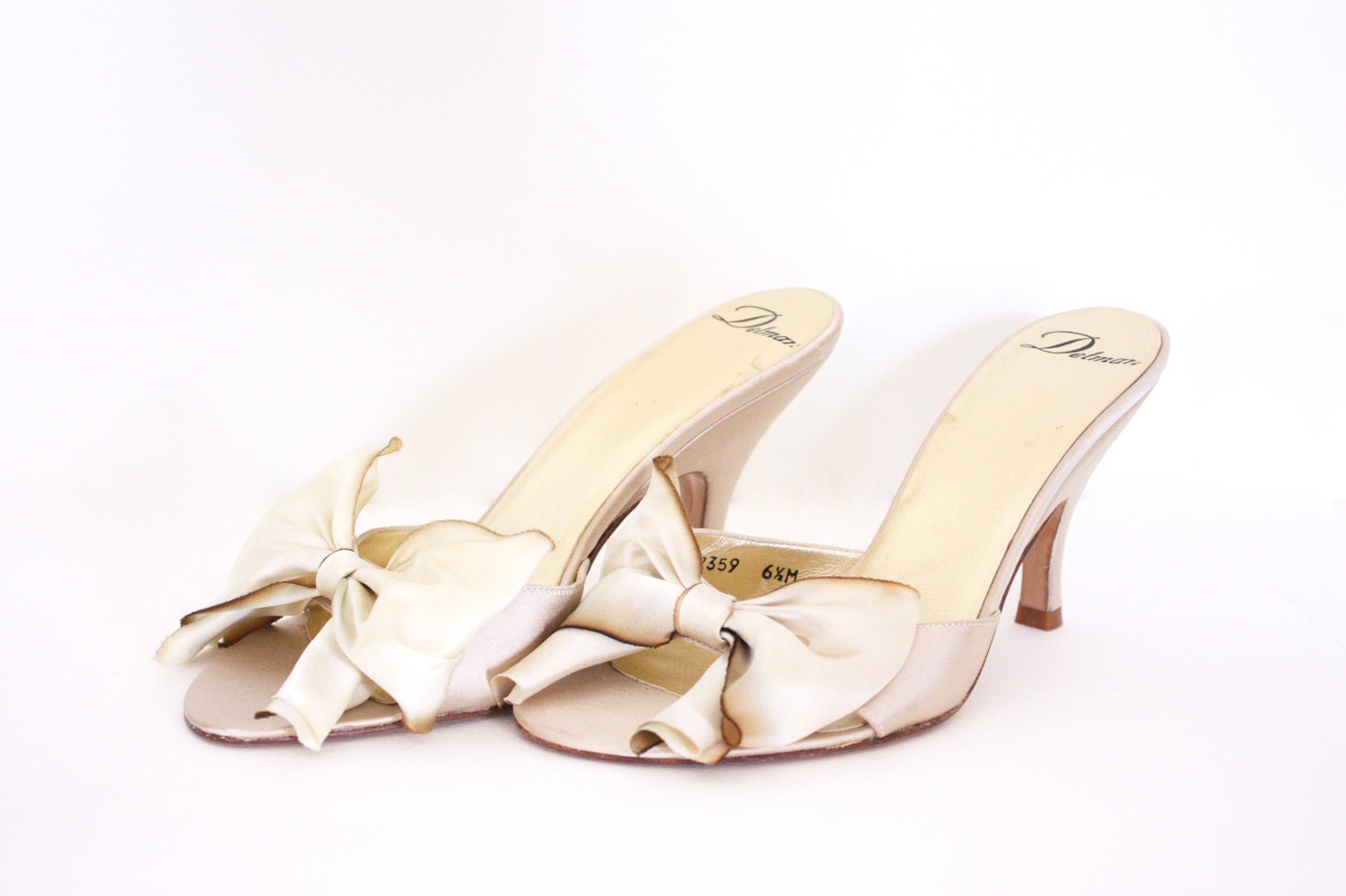 DearGoldenVintage has already reserved this vintage 1920s/30s lace dress for someone and that someone is sadly not moi. Wouldn't you love to see who gets to wear this?! The ecru silk lace is creamy soft and the cut is on the bias (which means its twirly!). A soft swooping neckline and cute little rhinestone buckled belt are just perfect for creating an unassuming nod to elegance.
Plus, there are the shoes...oh those bow adorned silk slip-ons from the 1950's (and in my size! Arg!). Pair the ensemble with translucent molded earrings that have a rhinestone center and your vintage wedding is ready for its bride.
Find the featured items here (and browse the rest of the shops goodies):