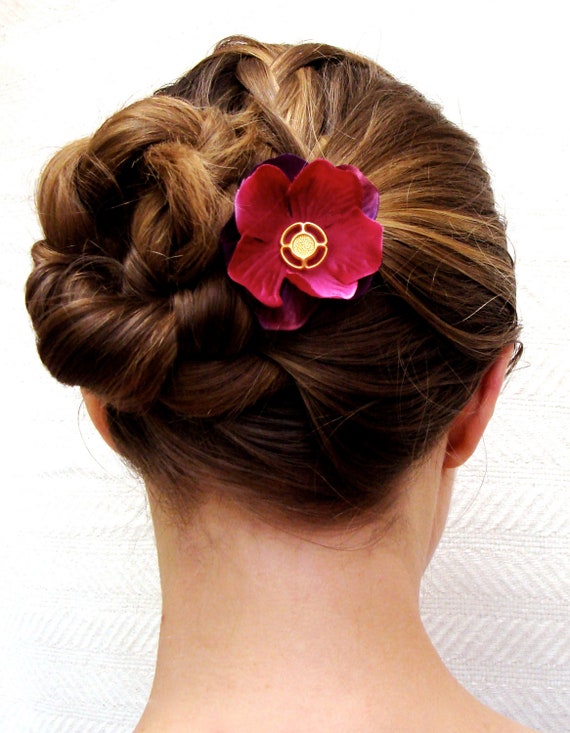 Personality: The Shy Romantic
Places you'll find yourself: Willing him across the cafe to your table with just a flick of your eyelashes and a small, flirtatious smile
I created this little
hair flower
with fuchsia pink and purple anemone petals. In the center is a little cut-out vintage gold button and the back is covered in an upcycled, vintage men's silk tie and a small hair clip. The photo below is of another version available in my shop.
For the actual hairstyle pictured, I french braided all the way down rather loosely and wrapped the braid into a loose side bun, pinning it down with bobby pins.
Side note: I cut all my hair off this week!!! I had very long hair and they were able to take 4 ponytails worth for Locks of Love!! Crazy huh?! Now that my hair is very short, I'm going to start putting flowers like these in the front by my ear or side of my face.
To visit my entire shop, click here.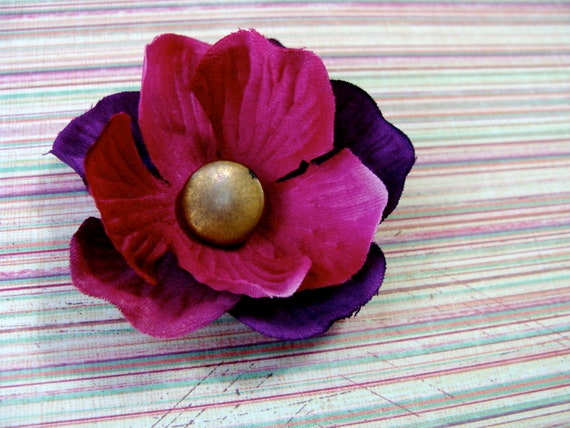 Last Week's Saturday Shop Talk: